Covid 19 update
You can purchase Gift Vouchers here

Reflexology in a safe space.

It has been a difficult time for many, but rest assured you will be able to relax in a lovely treatment space in Linslade, following AOR Covid Secure guidelines to continue to support your health and wellbeing.

I am pleased to announce that our TinyToes Reflexology and Baby Massage classes are now available in person. Book Now or contact me.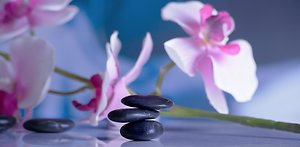 We offer a professional and nurturing reflexology service, tailored to your personal needs, providing a safe and relaxing environment for you to escape from the stresses of everyday life. Additional treatments include Indian Head Massage another wonderfully relaxing treatment to help you to improve your health and wellbeing.

We are also proud to offer "TinyToes Reflexage" reflexology and baby massage classes, and Starting Solids / weaning workshops.

Although many of our clients are from Leighton Buzzard, Milton Keynes, Aylesbury, Dunstable and Luton and the surrounding villages we do support clients throughout Bedfordshire, Buckinghamshire and Hertfordshire.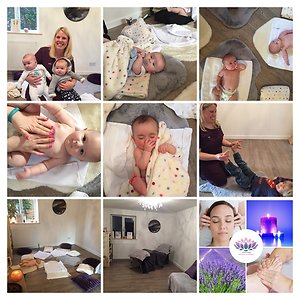 Our Services
We offer Reflexology; Indian Head Massage; Advanced Maternity Reflexology and "TinyToes Reflexage" Reflexology and Baby Massage classes, teaching parents some amazing techniques to share with their little ones.

Treatments usually take place in my comfortable dedicated treatment room in Linslade, Leighton Buzzard, which is a sanctuary, a place for you to focus on your happiness, health and wellbeing.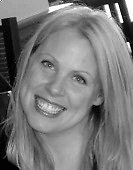 About me
My name's Helen and I'm a fully qualified Reflexologist and a member of the Association of Reflexologists.

I retrained as a reflexologist after a rewarding but sometimes stressful career in the corporate world. I'd never entertained the idea of a career in holistic therapies previously but the birth of my children gave me a different perspective and made me reevaluate my life. During a particularly stressful period I discovered the many health benefits of reflexology whilst having treatments myself; it was then I decided to retrain as a reflexologist so that I could help other people reap the benefits that this great therapy has to offer.

I strongly believe in the importance of physical and emotional well-being in our busy and sometimes stressful lives. I am passionate about the benefits of Reflexology and I genuinely wish to improve the well-being of my clients and hope to leave you feeling relaxed and rejuvenated after every treatment. I offer an initial consultation to find out any issues you may be concerned with and to tailor a treatment plan specific to you.